iCloud Bypass is an online service that helps you unlock your iDevice [iOS Device] without needing any other sources. All you need to do is provide your IMEI number, which will cover everything else. This iCloud Bypass process is safe, legal, and fully guaranteed. Moreover, it also offers an easy way to bypass the iCloud activation lock for iPhone, iPad, and iPod touch devices.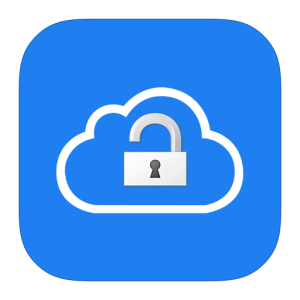 The Basic Introduction To iCloud Bypass
iCloud Bypass is an online tool that helps you to bypass the iCloud lock on your iPhone, iPad, or iPod touch. It works by changing the activation path sent to Apple's server for authentication.
This process is done by the Domain Name System (DNS), and you must have a custom DNS address. Once you change your iCloud activation lock to use this method, your iPhone will send an activation request to the custom DNS instead of Apple's original server for authentication.
The DNS bypass method is very effective for bypassing iCloud Activation Lock. It's a safe and legal way to unlock your device.
It can also unlock your device, even if it's a second-hand one or you forgot your passcode. It's a good option for those who want to bypass the iCloud activation lock but don't want to get a jailbreak.
It is a highly efficient tool and can be used by anyone who wants to unlock their device. It includes several amazing features you can't find elsewhere and is easy to use.
What is the Official iCloud Bypass Service?
iCloud Bypass is the latest and most effective process to bypass the iCloud activation lock for any iDevice. It is a completely online and secure process that doesn't require any download or installation processes. The user needs to enter their IMEI number into the online web tool, and it will start the unlocking process.
If your device is stuck on the iCloud activation lock screen, it's time to take action. Luckily, there are several ways to unlock your device without a second-hand iDevice and to get the full functionality of your iPhone/iPad.
iCloud Bypass 2023 With A Second-Hand iDevice
When you buy a second-hand iDevice, it may have an activation lock that you don't know about. This can happen for two reasons: The previous owner might still need to remove their Apple ID from the device or iCloud. The iPhone could be stolen or lost, and the original owner activated "Find my iPhone" on their account.
To bypass this iCloud Activation Lock, you must know the Apple ID and password you used to set up the device. However, this can be challenging.
Fortunately, some tools will help you get around this iCloud Activation Lock without knowing the Apple ID and password. These tools are called iCloud Bypass 2023 and can be used on Mac and Windows computers.
iCloud Bypass 2023 can be downloaded for free and is a user-friendly application that allows you to unlock your iCloud account. It is safe to use and doesn't contain any malware or spyware. The user support team is available round-the-clock to answer any questions you have about the software.
Main Reasons For The iCloud Locked Issue?
iCloud is Apple's cloud storage service that stores, syncs, and protects your data. It can also help locate your lost iPhone, iPad, or Mac.
It's a popular option for Apple users and works well in most cases. But some things could be improved with iCloud, especially when backing up your data.
Some users need help to back up their data to iCloud, and others sometimes find the service slow or inaccessible. Some apps that rely on iCloud are also experiencing trouble.
These issues can be frustrating for anyone with many files to back up or who wants to use iCloud's other features, such as Find My iPhone.
Several companies claim they can bypass iCloud locks, but most are scams trying to get your money.
Another big issue is that iCloud-locked phones are often sold in the second-hand market for parts, where they can be stripped and reused to repair other iPhones.
It's a problem that's become more prevalent as iCloud locking becomes more common. It's a topic that is a constant discussion among repair industry forums and Facebook groups, and most independent shop owners say it's a dark side of the business that they don't want to see more of.
Compatibility of iCloud Bypass
iCloud Bypass is an iOS bypass tool enabling you to unlock your iPhone, iPad, or iPod touch without trouble. It has a straightforward interface that makes it user-friendly for all users.
It also lets you remove the iCloud activation lock on your device in minutes. It works on all iOS versions and is completely free to use.
The only thing you need to do is to download it on a computer and connect your device. The software will then check your device's compatibility and allow you to unlock it.
This iCloud Bypass tool is completely compatible with all iOS devices and even works on second-hand devices. It is easy to use, and the developers provide great support.
It is based on the Checkra1n jailbreak, and it can remove the Apple ID activation lock on your iPhone or iPad without any problems. The Tool is available for both Mac and Windows computers.
What is the main reason for using this Tool?
When you get an iCloud-locked device, using it without the Apple ID and password is hard. Fortunately, an iCloud Bypass tool allows you to unlock the iCloud account and use your iPhone or iPad normally.
The iCloud Bypass Tool can remove the iCloud activation lock without losing data. It works on all devices and supports most iOS versions.
It can also work with jailbroken devices. Its interface is simple and user-friendly.
Unlike other tools, it does not download any unwanted apps on your iDevice. This makes it safe and secure for users.
Another benefit of this iCloud Bypass Tool is that it is completely secure and works online. This is much safer than downloading and installing the Tool on your iDevice.
There are many factors to consider before selecting an iCloud Bypass Tool. These factors include the time spent unlocking, active customer care, and customer reviews.
Conclusion on iCloud Bypass process
The iCloud Bypass is a great way to remove the iCloud activation lock from your device without using a passcode or signing in with an Apple ID you still need to verify. This process is easy and is one of the safest ways to unlock your iPhone or iPad.
The most effective iCloud Bypass method involves an online web tool that uses your iPhone or iPad's IMEI number to bypass the iCloud and re-enable its normal functions. This is a safe and secure process that won't damage your phone.
The best part about this iCloud Bypass process is that it can be used to unlock any model of iOS device. In addition to removing the iCloud activation lock, it can re-enable the standard iPhone & iPad apps and features such as Siri, Maps, Music, Camera, and more. It even has a custom care hotline in case you have any questions. It is easy to see why this iCloud Bypass method is a favorite among iDevice owners.
Finally, on iCloud Bypass
iCloud Bypass is one of the most popular methods for unlocking your iDevice with the help of an online tool. It is very reliable and secure and does not require any download. This simple process can be completed within just a few clicks.
It works with a special algorithm that helps to bypass the iCloud Activation Lock easily and quickly. Moreover, it is compatible with all iOS versions and models and can be used by any user.
This Tool has a great success rate and has been used by dozens of users worldwide for its efficiency. It is safe to use and also has a great price.
It is a free tool that works with the help of a Domain Name System (DNS). It changes the activation path and sends your device from Apple to an external DNS server for authentication.